--------------
About
--------------
--------------
Contact
--------------
Project: STIG LINDBERG TOWN SQUARE
         Architectural model
Description: In 1966 Stig Lindberg
was invited to come up with an idea
for Gustavsberg town square. This
resulted in a number of sketches,
drawings and even an article describ-
ing his intentions. The square was
never realized. For the exhibition:
"Stig Lindberg – the artist and the
man" at Gustavsberg porcelain museum,
I was asked to interpret the sketches
and create a model representing what
the square could have been like. The square was to contain many different
activities such as boccie, fishpond,
playground, herb garden, stage and
ticket booth for events, bakery and
café. Everything decorated with
Lindbergs' characteristic patterns
and whimsical forms.
Client: Gustavsberg Porcelain museum

Photo: Ninna Kapadia, Lars Stenman
Sketches: Stig Lindberg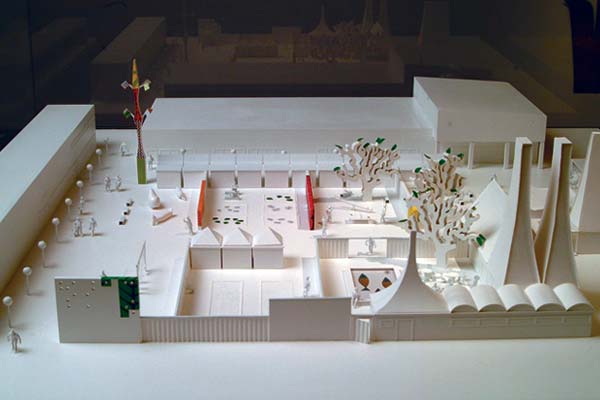 -----------------------------------------------------------------------------------------
------------------------------------------------------------------------------------------
|
|
|
|
|
|
|
|
|
|
|
|
|
|
|
|
|
|
|
|
|
|
|
|
|
|
|
|
|
|
|
|
|
|
|
|
|
|
|
|
|
|
|
|
|
|
|
|
|
|
|
|
|
|
|
|
|
|
|
|
|
|
|
|
|
|
|
|
|
|
|
|
|
|
|
|
|
|
|
|
|
|
|
|
|
|
|
|
|
|
|
|
|
|