--------------
About
--------------
--------------
Contact
--------------
Project: TRAKTROCK
Outdoor Rocking chair
Description: Rocking chair inspired
by the industrial area where Swedens
first tractor was built. The chair
springs from a tractor seat that
clings to a steel frame. One of the
armrests can be folded up to a small
table. Armrests and table are made of
teak. Table top rotates 360 degrees,
can be angled and locked with a screw
fitting. The seat is molded from solid
colored UV-resistant plastic. The
framework consists of 14 mm steel
tubing.

Photo: Ninna Kapadia
Photomontage: Ninna Kapadia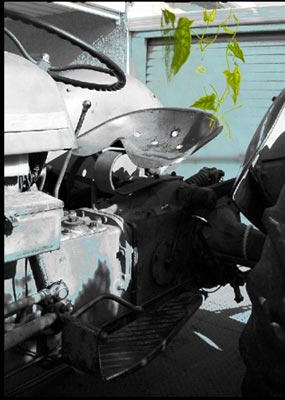 --------------------------------------------
---------------------------------------------
|
|
|
|
|
|
|
|
|
|
|
|
|
|
|
|
|
|
|
|
|
|
|
|
|
|
|
|
|
|
|
|
|
|
|
|
|
|
|
|
|
|
|
|
|
|
|
|
|
|
|
|
|
|
|
|
|
|
|
|
|
|
|
|
|
|
|
|
|
|
|
|
|
|
|
|
|
|
|
|
|
|
|
|
|
|
|
|
|
|
|
|
|